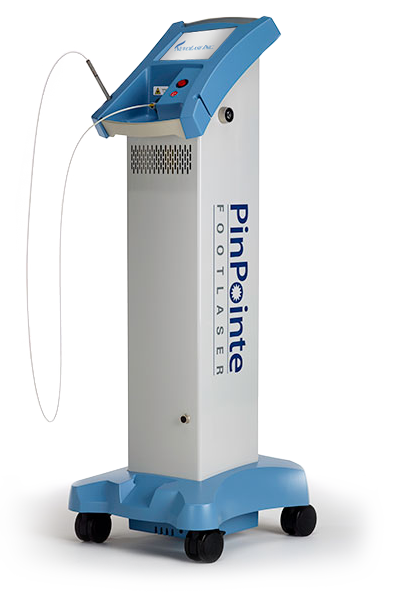 Toenail Fungus Treatment Laser: PinPointe™ FootLaser®
Improve patient throughput. Increase practice revenue. The innovative technology and sleek, stylish design of the PinPointe FootLaser enhances the patient appeal of any practice.
The PinPointe™ FootLaser® – The first FDA cleared laser for toenail fungus treatment for patients with Onychomycosis. The PinPointe™ FootLaser® poses none of the risk and harmful side effects of oral anti-fungal medications. This convenient in-office procedure typically takes only about 30 minutes to perform.
Portable, compact design moves easily between rooms or offices
Small footprint is an easy fit for any office
Plugs into a standard electrical outlet
Preset parameters for consistent, repeatable results
Light, ergonomically designed hand piece for easy handling, less fatigue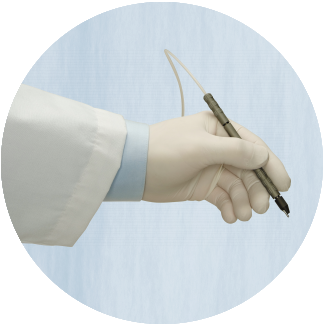 Clearer, healthier looking nails for your patients
Nail fungus is an embarrassing chronic condition that impacts a patient's quality of life and can lead to serious health problems for those with diabetes or immune disorders. It is a difficult infection because it is under and inside the nail, which makes it hard for other procedures to reach and destroy the infection.
PinPointe™ FootLaser® provides new hope for your patients who suffer from onychomycosis. In fact, clinical studies show that after a single procedure, more than 70% of patients experienced sustained improvement.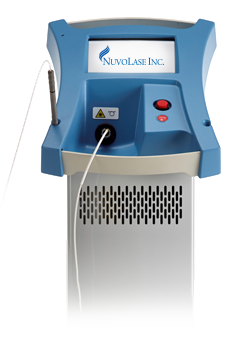 Connect with our Sales Team
If you are interested in getting more information about procuring the PinPointe™ FootLaser® for your practice, please send us the following information in the contact form below and our team will be in touch.